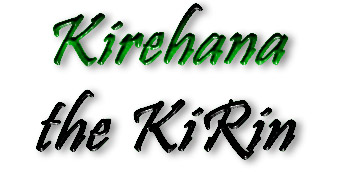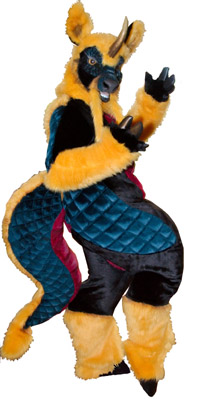 What IS a KiRin / Qilin?
It is an Asian Dragon-Unicorn type of critter. History seems to have it that people
thought of them from Giraffes. They have Fur, Scales, Whiskers, and Hooves!

I wanted something different, and tight fitting. I found some great seal fur in black, green,
and red along with gold fluffy fur, and made her into a very colorful character.

Beetlecat is an AWESOME Fursuit Maker, check her out!