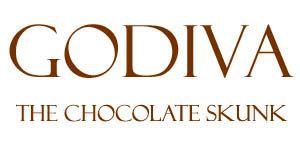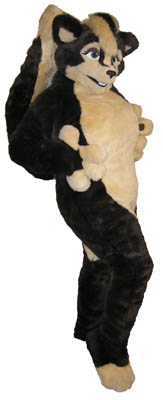 Skunks come in all sorts of colors, including Mocha also known as Chocolate.
Godiva was thought up a couple years ago while doing a "Fur Run" in L.A. in California.
I found this GORGEOUS dark chocolate brown fur, and had some light carmel color fur leftover from Genna.
I thought this would make a very, very pretty female chocolate skunk.

She is the second skunk in the "Candy Skunks" a group that is also on Live Journal.

Some interesting things about her: She smells like Chocolate (a custom spray bought online),
and also her tail can be Upright or Down (either/or WHILE wearing it!)

***She is a a 1st place Journeyman winner at FC!